Roland Daraspe presents
"Spinning Top"
In the résonance[s] exhibition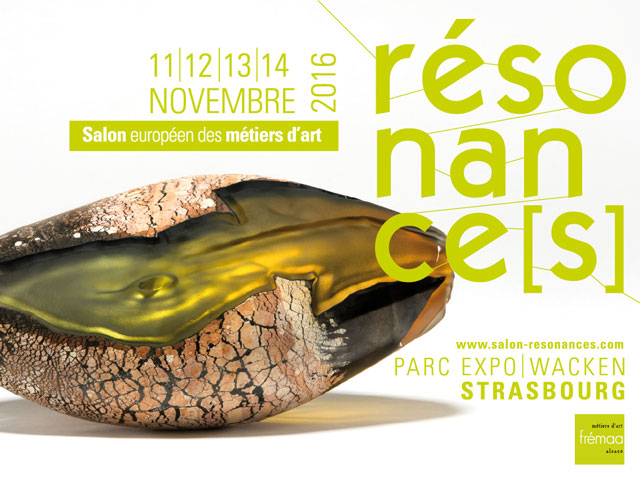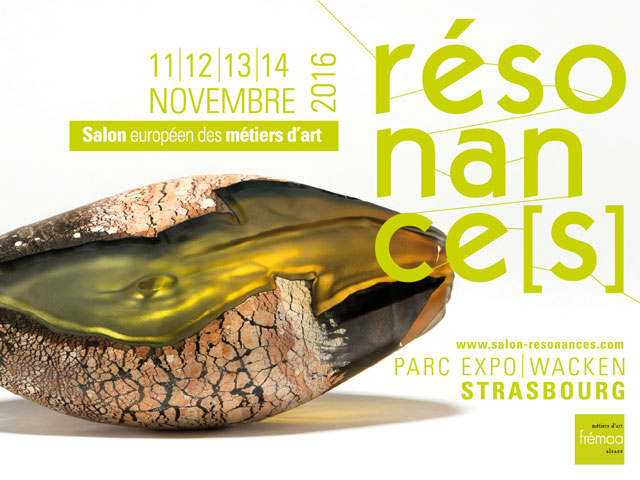 [see the salon résonnance[s] website]
résonance[s] in Strasbourg – November 11-14, 2016
résonance[s] in Strasbourg – November 11-14, 2016
The goal of résonance[s] is to show the contemporary face of the artistic vocations through an extraordinary selection of objects in the modern style, created as one of a kind or in limited series. Drawn from throughout France and also from several European countries, the professional in the various artistics disciplines reveal their most recent and most daring creations to the public, making résonance[s] the ideal place to pick up unusual pieces of furniture, jewelry, fashion, sculpture, lighting or table ware.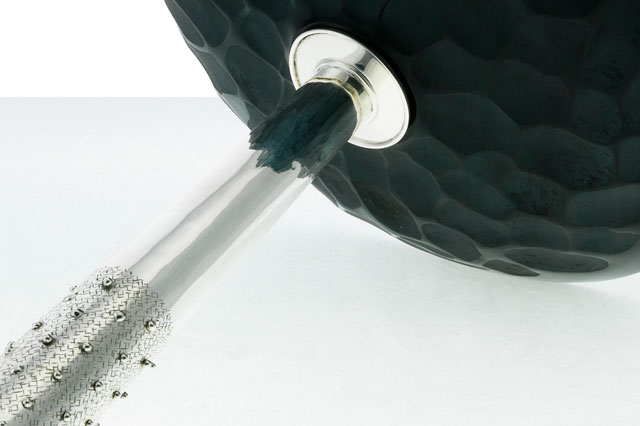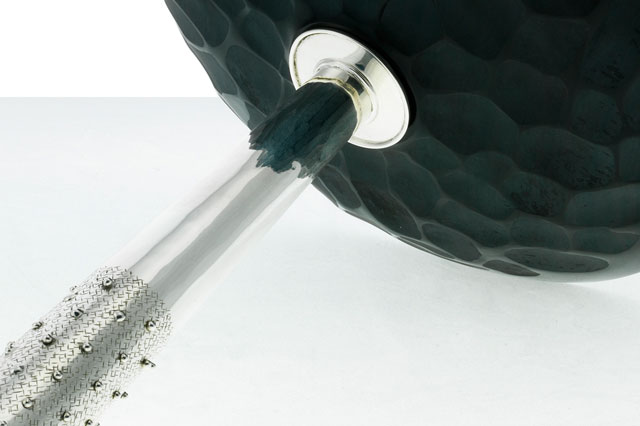 "Spinning top" by Roland Daraspe
"Spinning Top" is a piece in silver and obsidian created by Roland Daraspe.
Presented for the first time in the "Visions of Obsidian" show at the Pierre-Alain Challier Gallery in January 2011.
Offered in 8 signed and numbered copies.
Height 315mm, diameter 248mm
Total weight: 5200 grams – Silver weight: 260 grams.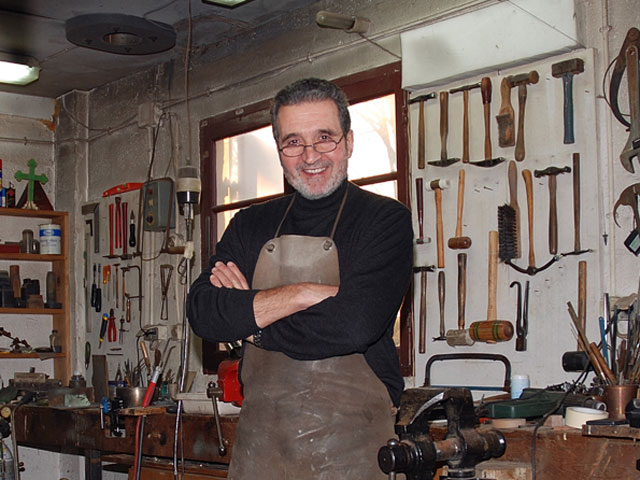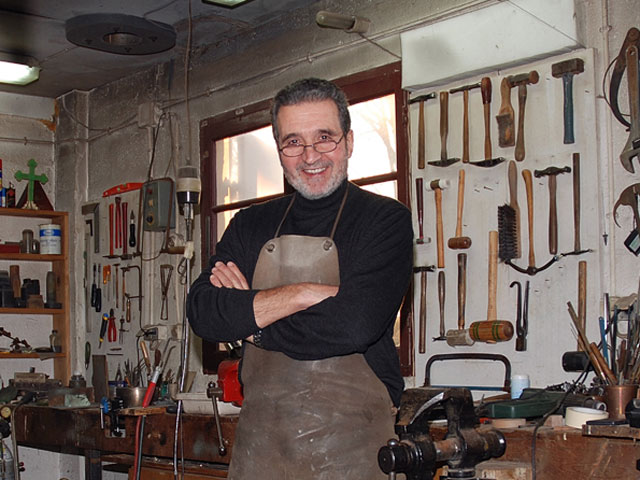 Roland Daraspe in his workshop
Roland Daraspe, named a Maitre d'Art by the French Minsitry of Culture and a major creator in contemporary precious metal work, fashions the object himself from silver leaf to which he imparts its final form: made pliable, cut into shapes, rounded off, each piece is unique.
Roland Daraspe has received the follow distinctions and certifications:

Grand Prix national des Métiers d'Art (SEMA) – Category: Contemporaryt Creation, in 1994
> In 2002, named Maître d'Art by Jean-Jacques Aillagon, French Minister of Culture.
> Member of theAcadémie Nationale des Sciences, Belles-Lettres et Arts de Bordeaux since 2003.
> Le "Entreprise du Patrimoine Vivant" certification in 2006, renewed in 2012.
> Prix Liliane Bettencourt pour l'Intelligence de la Main in 2006
> Since 2013, member of the association les Grands Ateliers de France